November 18 – 20, 2019 | Asilomar Conference Center | Monterey, CA
in partnership with the National Park Service and teams from Haleakala, Hawaii Volcanoes, North Cascades, Sequoia and Kings Canyon, and Yosemite.
Presentations:
Audiences
Challenges
Approaches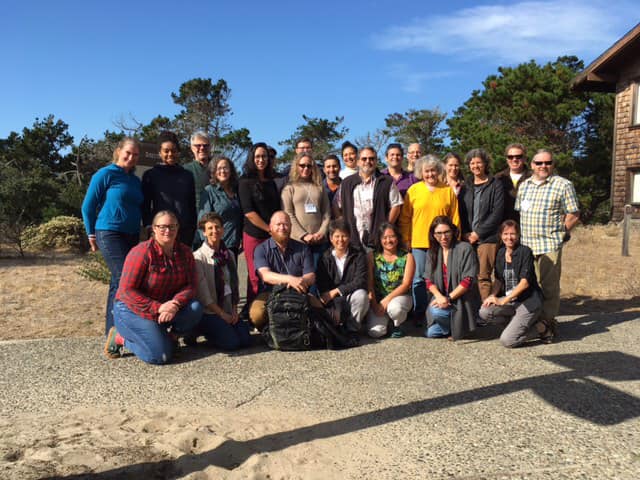 Workshop Background: With more than 3,000 research permits granted each year and an extensive history of scientific inquiry, science abounds in the national parks. Yet park research is not often communicated to visitors due in part to interpreters' lack of awareness of research (and researchers) in their park, researchers' unfamiliarity with NPS interpretation and communication practices, and managers' priority focus on resource protection. This workshop is designed to foster communication with park visitors about current scientific activities and discoveries – that is, the fascinating stories of science behind park resources. It will convene teams of interpreters, resource managers, and permitted researchers, as well as local and regional guest experts, to learn from one another, jointly identify audiences and key messages, and develop communication products and programs that align with NPS mission and strategies. The workshop is part of Second Century Stewardship, a partnership of NPS, Schoodic Institute, and the National Park Foundation to support stewardship of park resources, strengthen public understanding of the importance of science, and increase public engagement with science.
Course Objectives:  During this two-day training event, teams of researchers, interpreters, and managers from National Parks learn communication skills to effectively work together to engage visitors with park science. By the end of the course:
NPS employees and researchers will have begun developing effective working relationships that support the communication of science to the public and/or engagement of the public with science.
Teams will commit to common messages about park research that are consistent with best practices in science communication in informal settings and with the goals of the PWR Science Strategy, park interpretive themes, and related Service-wide documents.
Teams create a plan for a new program, product, or practice that communicates current science to visitors or engages visitors with current science. Workshop organizers will provide ongoing support for implementation after the workshop.
Participants will contribute to the broader goals of the Service-wide Communication and Engagement Community of Practice by
helping to identify and reduce barriers to incorporating science into interpretive services.
informing generalized guides, templates, best practices, and other resources that will be made available for park staff who did not participate in the workshop.
Please direct questions to Tim Watkins, tim_watkins[at]nps.gov