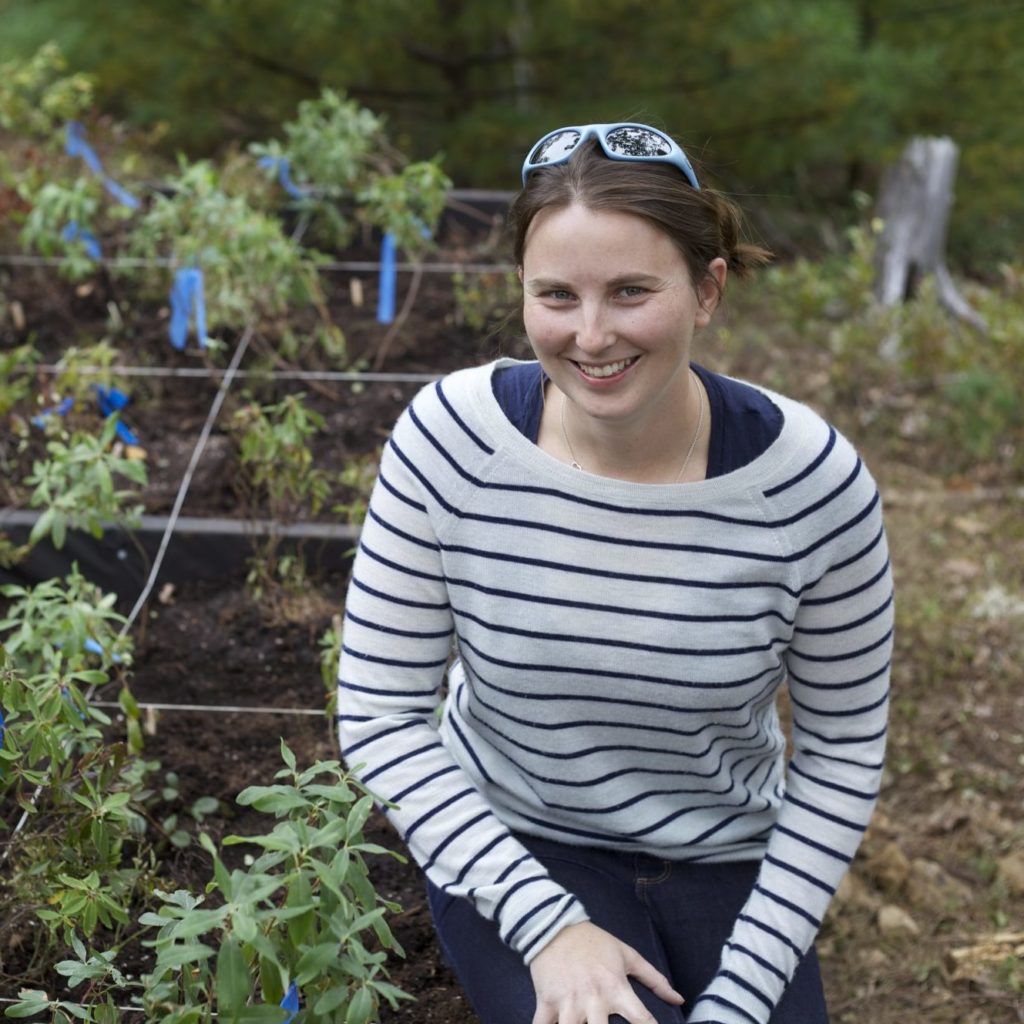 Caitlin McDonough MacKenzie. Photo by S. Truesdell.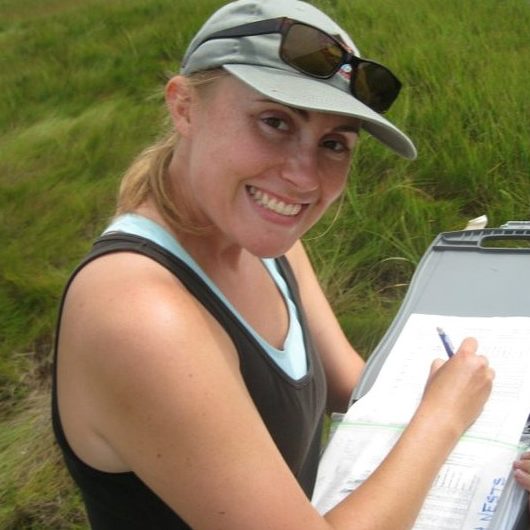 Kate Ruskin. Photo by M. Correll.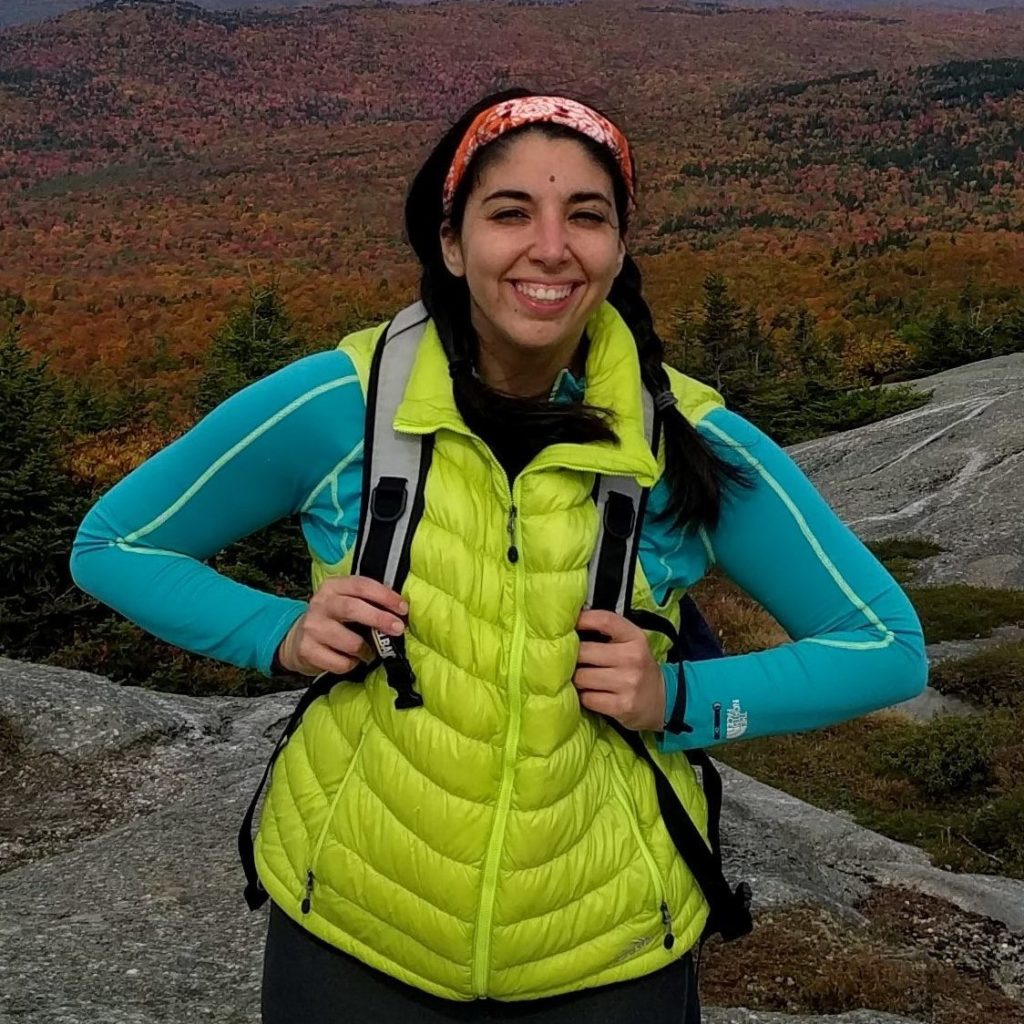 Stephanie Spera. Photo by C. Allen.
Three scientists have been awarded fellowships to conduct research in Acadia National Park as part of Second Century Stewardship, an initiative of the National Park Service and Schoodic Institute at Acadia National Park.
Second Century Stewardship was launched in 2016 upon the centennial of the National Park Service to provide high quality scientific research for park stewardship, build public appreciation for science, and pursue solutions to critical issues for parks and society. The collaboration is initially focused at Acadia National Park in Maine, with plans to partner with national parks across the country currently underway.
Three research fellows have been named for 2019:
Caitlin McDonough MacKenzie, David H. Smith Conservation Research Postdoctoral Fellow, Climate Change Institute, University of Maine
Kate Ruskin, lecturer and undergraduate director, Ecology and Environmental Sciences Program, University of Maine
Stephanie Spera, assistant professor of geography, University of Richmond
David Shaw, founder of Second Century Stewardship, applauded the new fellows, and overall  progress of the program that has awarded nine fellowships to date. "These research fellowships harness the power of modern science to explore issues of great importance. Congratulations to the fellows, and to Schoodic Institute and Acadia National Park for their leadership in a program with such compelling and far reaching implications for wise, science-based stewardship of our natural world," said Shaw.
More about the fellows and their research:
McDonough MacKenzie is building on her current research into the ecological history of sub-alpine plant communities in Acadia, using paleobiology to examine records of pollen in the sediment of the Featherbed, a remote pond on the western slope of Cadillac Mountain. McDonough MacKenzie hopes to complement these records with insight from discussions with Wabanaki community members to provide a fuller picture of Acadia's past landscapes.
"Research on the paleoenvironmental record of subalpine vegetation in Acadia is deeply relevant to our understanding of climate change, and Acadia National Park offers a unique landscape for assessing and communicating about long-term ecological changes," said Rebecca Cole-Will, Chief of Resource Management at Acadia National Park.
McDonough MacKenzie will be presenting her research on Acadia's changing seasons at the College of the Atlantic as part of the Human Ecology Forum on April 24, which is also during National Park Week.
Ruskin plans an evaluation of human values of Acadia's freshwater resources, in order to help Park staff manage diverse uses of lakes and streams. "This project should enhance our ability to manage park water resources by providing better understanding of the perspectives of all stakeholders and fostering communication and collaboration," said Acadia National Park biologist Bill Gawley.
Spera will study shifts in the fall foliage season and related timing in visits to Acadia. "Acadia's highest visitation levels occur between May and October," said Adam Gibson, social scientist with Acadia National Park. "Widening this time period into November would likely have a dramatic effect on park operations. Understanding potential shifts in visitation levels is extremely important for understanding how to allocate park resources in order to provide for high quality recreation experiences."
"We appreciate the partnership of Schoodic Institute in the Second Century Stewardship initiative," said Acadia National Park Superintendent Kevin Schneider. "Their goal of advancing science and science communication plays a very important role in preserving Acadia's natural and cultural resources."
"Schoodic Institute at Acadia National Park is proud to be a partner in this innovative and critically important program" said Dr. Don Kent, President/CEO. "We are excited about integrating Second Century Stewardship with National Park Service strategic initiatives to increase science and engagement in the parks."
About the Second Century Stewardship partner organizations:
Schoodic Institute at Acadia National Park is a close nonprofit partner to the National Park Service, pursuing collaborative solutions to critical environmental challenges through discovery and learning. The Institute helps the National Park Service achieve the original vision for Acadia as a destination for science and inspiration, and seeks to be a national leader for research that inspires environmental stewardship.
More than 20,000 National Park Service employees care for America's 417 national parks and work with communities across the nation to help preserve local history and create close-to-home recreational opportunities. Visit us at www.nps.gov, on Facebook www.facebook.com/nationalparkservice, Twitter www.twitter.com/natlparkservice, and YouTube www.youtube.com/nationalparkservice.
This project is made possible in part by a grant from the National Park Foundation through a generous donation from the David Evans Shaw Family Foundation. A film launching Second Century Stewardship can be viewed at  https://vimeo.com/166811651.
###